NY Fashion Designer Wants to Open Factory & Boutique In Trenton.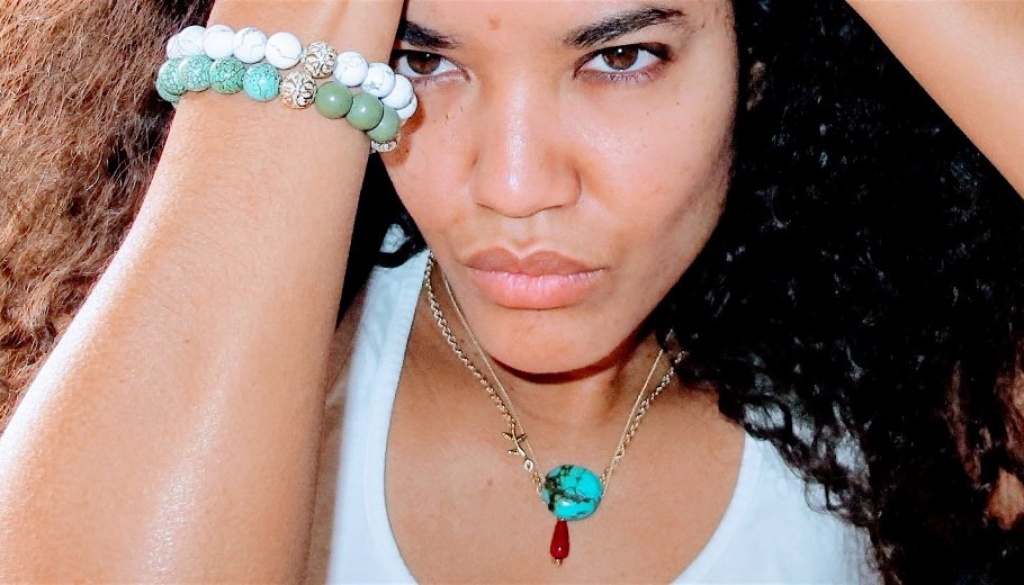 "Made In USA, Must Come Back To The Fashion Industry And I Want To Be Part Of That Movement. Trenton Is A Great Place To Host My Atelier And Boutique." Giselle Trujillo
After so many years in the fashion and outsourcing industry, I finally catch a break. I've always wanted to develop my own shoe factory in the states, and years later, here we are, in Trenton, New Jersey, who knew. It's actually a very natural progression for me, it's in my DNA, my father owned a ladies garment factory in NYC, my great uncle owned 5 footwear factories in the Dominican Republic and so all this feels very natural to me. What I did not predict, was that I would be coming to Trenton, NJ to fulfill this goal. The plans are clear, the location is clear and opportunity is absolutely golden for me. I get to bring some employment to Trenton, that makes me feel wonderful and I get to manufacture in the USA, which is the ultimate happiness for me. I've been dealing directly with manufacturers from India, Brazil, China, Turkey, and Mexico, but this opportunity has me very excited, to actually be able to attend and watch my production closely, to sit down with my cobblers and share all my crazy designs, this is priceless. This opportunity can open many doors for all of us. I do foresee setting up my factory for servicing and welcoming other established and new designers. 10 years ago, I called the last 7 shoe factories left in the USA, to bring my production to the States and they all turned me down due to my low order quantities and at the time they wanted to push their own brands. Well, I want to welcome small orders. That, of course, is a longterm goal, a few years down the road.
Most exciting for me is having the proper facility and neighborhood in Trenton to host my factory. Putting together a proper shoe factory is not an easy task and requires meticulous planning procedures. I have to allocate specific stitching and cutting machines, proper tools, I already have my leather and component suppliers, I will need my design and sampling room, a showroom, proper lasts (shoe molds), skilled cobblers (shoemakers), the list goes on and on. My brands are high luxury goods and will only be purchased via my websites, I sell directly to my clients, all my products have a hidden code with pertinent details about that specific item. I did the distribution and retail deal for a few years and it's no longer necessary. The plan is to make handcrafted fashion leather shoes and leather accessories from right here in Trenton. Our goods will be crafted with fine imported leathers, from Italy, Turkey, and India.
Why a shoe factory??? Because bespoke shoes are a dying art. Handcrafted shoes are a luxury, the commercial footwear industry is saturated with poor quality shoes being made of synthetic materials that are unhealthy for the human feet. I worked closely with Chinese manufacturers and I can list so many problems for you, you will be shocked, China has about 3 fine and high-quality shoe factories and thousands of mass production factories that run 24 hours a day at very little pay. I can write all about the nasty side of the fashion industry and you will never support shoes made in China again. You cannot compare high quality crafted shoes to mass-produced shoes, there is no comparison. As a fashion designer, I specialize in fashion footwear and accessories design and high-quality goods. Ther is nothing more elegant than to slip into a pair of shoes that fit you like a glove. My goal is to produce, show and sell all under one roof, so factory, showroom, and shop, my boutique will be by invitation only. Trenton is a very quiet place, a perfect hideaway for my clients.
Aside from luxury, we are also planning a really fun shop that will carry the best international goods, will cater to all consumers and open to the public which will generate about 10 employment opportunities for the city.
[smartslider3 slider=4]