Mill Hill Park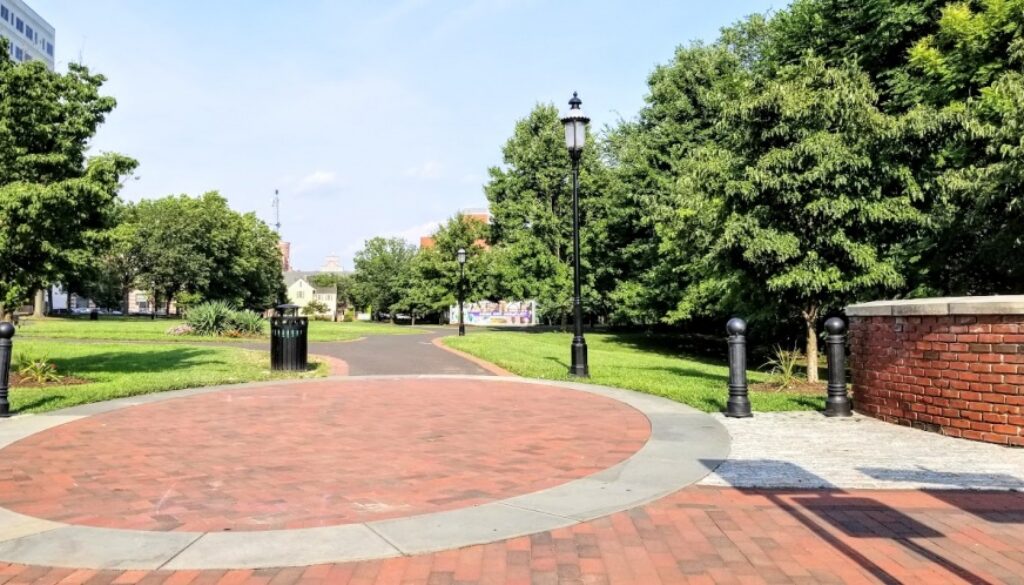 This beautiful park is located on South Broad Street and East Front Street, and it's full of beautiful scenery no matter which way you walk.  The park is surrounded by historical brownstones and houses, one well known house on the park once belonged to President George Washington.  
The natural landscape surrounding the park includes a beautiful river running through with beautiful clear water with tons of exposed stones and rocks with wildlife everywhere.  A truly relaxing spot for all to enjoy, especially with serene running water, make this place a gem for meditation.  
If you happen to be next to the river and look up, you see the Jackson Street Bridge, made in Trenton
Around the park you will find some well maintained paths for running, walking or cycling pleasure.  And, if you prefer to host a barbecue or picnic with family, you will find many spots.  However, if you just want to sit on a bench and relax with a loved one, you can do just that.  This park is almost 3 acres, it's well maintained and a wonderful park for children, pets, lovers and events.