Entrepreneur & RE Investor Wants To Bring Employment To Trenton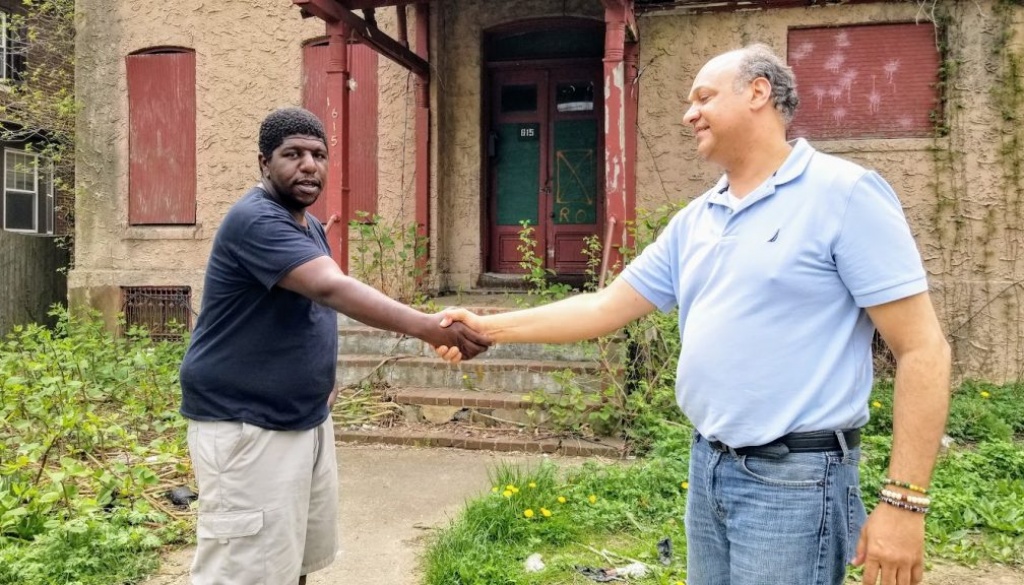 "Fair Employment Opportunities Is What The People Of Trenton Want And Need. And I Am Trying To Do That, But The Local Banks Don't Want To Open The Doors To Investors, So We Can Repair And Restore Our Properties." Victor Abreu.
After our encounter with Trenton native Kevin Picott, we realized, there is a lot to be done for the people of the Trenton community. Victor owns several properties in Trenton and they are sitting wasting away as he pays the yearly taxes on these properties. After carefully analyzing Trenton's real estate game, it's obvious that it is beyond unfair to all investors who are not all getting favorable support, investors who have arrived at this destination to only get financially evaporated with zero incentives from local lending institutions. Many of these investors have high hopes that something positive will happen anytime soon with each other's support. And, as an outsider, I cannot understand why the local banks and city of Trenton are not seeing the long-term benefits of assisting investors financially. It's almost as if the government and local lending institutions want to continue to suppress Trenton.
Trenton has too much beauty and greatness to offer. And this suppression epidemic is completely rampaging. It's impressive how the financially stable and the not financially stable can be in the same boat with the same concerns, the direction does not matter and the ones truly hurting are the investors and the lower income communities who once owned something and because Trenton failed to take care of their own, these are the same families that have lost their homes to pennies, due to unfair tax liens. It's a catch 22, Trenton fails to give it's own locals and natives, job opportunities so they can pay for their homes, personal expenses and anything else they fancy.
Trenton's economy is a serious disaster and the survivors are the small mom and pop businesses that survive because they are the true risk takers and the only ones that will serve the communities. Just a handful of franchises around the city that are successful, because it's their only presence of the commercial market. Some are lucky and grateful to have jobs.
Trenton is ghost city after Friday evening to Monday morning. Trenton is the capital of New Jersey, it's the powerhouse of New Jersey, about 99% of all the government employees reside outside of Trenton, hence the emptiness after work hours. After speaking to several locals, I find that the people of this city are hungry to work, these are hard-working people who seek better opportunities, they are willing to work and with so many empty and boarded properties, they can't get a job. Trenton is off balance. Such a wonderful city, full of history, life and fantastic opportunities, the local bankers and local government make it impossible to repair or sell to better the city's negative perception.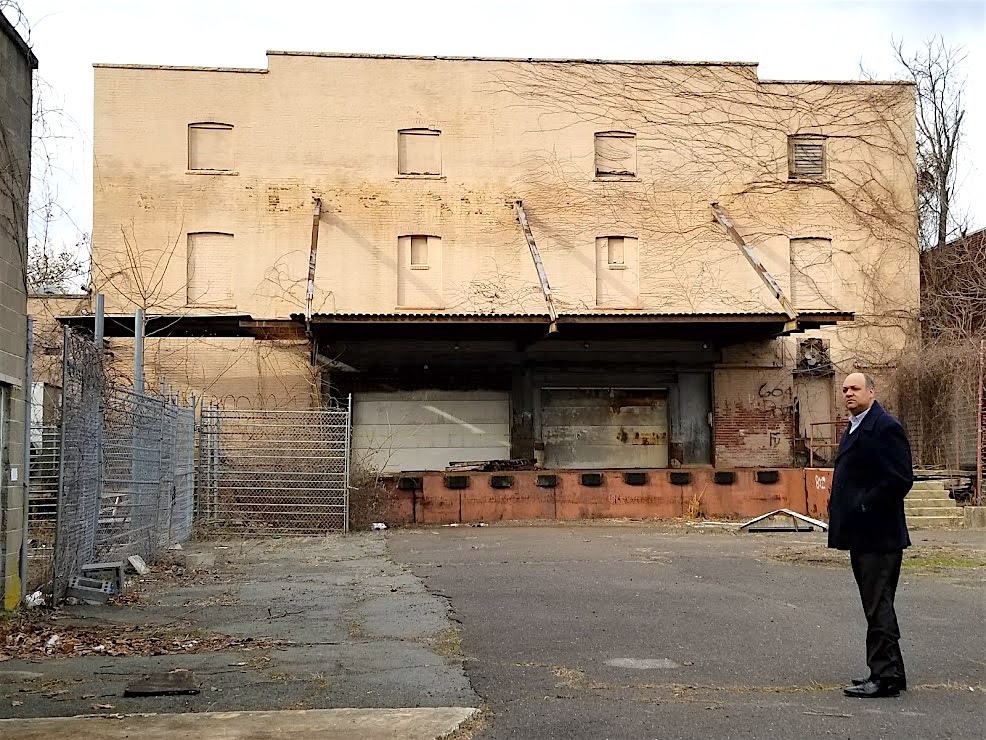 After many deep conversations with Victor Abreu, I understood what a handful of local investors are trying to accomplish out of pocket. For about 2 years, Victor has been searching for funding opportunities, he's gone as far as trying to sell some properties to stop the financial bleeding. All that Victor is working hard for at this time its to find lenders or investors to share his vision. As long as he can repair these properties, he can continue with his fantastic plans which the community will benefit from with jobs and stability.
"One day I will find investors that share my vision, it's not that difficult, I just can't continue on my own. When I purchased all these properties, I was very much under the impression that Trenton as a city wanted to develop and progress, it is not the mentality. I believe in Trenton, I fell in love with Trenton and I know that sooner or later, situations will improve. I just, wish that lenders can take the time to visit Trenton and see firsthand that Trenton is not bad as it once was when it went through its depression. Trenton is full of golden opportunities, that's all I want them to see." Victor Abreu
What's sad is that the required finances are completely normal requests that any lender can handle with their eyes closed, but the minute they hear Trenton, they back off. I predict a very prosperous Trenton in about two years, this city is going to bloom in such a way that many will wish they had participated in its renaissance. Trenton is a goldmine, all I can say is that Trenton's peoples are strong and optimistic, all it takes is vision and unity.